A good haircut is essential for several reasons.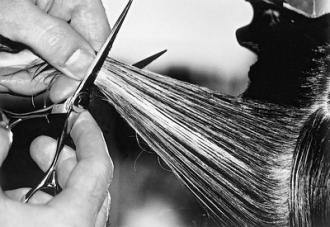 It provides a layout of the hair depending on the qualities of the face and hair. It must also adapt to the lifestyle.
There are endless styles, but three of them stand out:
- The cutting method suitable for the face that requires styling particular day, so time.
- The cutting current, trendy, convenient, without any special care apart from the washing
- Cutting timeless styling that requires more technical and generally a weekly appointment with her hairdresser.
The cutting process:
Sometimes there are moments like the big changes that bring the client to want to radically alter his cup.
This transformation will bring a new beginning, it must then be properly assessed by the master barber to analyze the case of a whim or a real reflection.
The hairdresser should be able to take into account all the parameters that the client will be satisfied.
Cutting Service:
Cutting maintenance addresses the need to maintain what they like, to a desire for cleanliness reassuring that brings comfort.